National Current Affairs Headlines
---
As we all know the new budget (Economy Servey 2020) already introduced by Finance Minster Ms Nirmala Sitharaman. Below we have mentioned all the new terms comes under Economy Servey 2020.
About 5 trillion Economy:

Govt said that to reach the milestone set by India Prime Minister Mr Modi which is 5 trillion economies by 2024-25. India has to spend approx 1.4 trillion.
For more Information of Union Budget 2020-21: Click here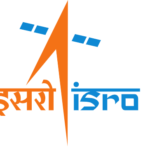 The Indian Space Research Organisation (short form ISRO) is working to build a low-cost satellite to use minimum allowances and provide maximum output. According to the ISRO, this low-cost satellite will cost approx 30-30 crores and able to carry a weight up to 500Kgs.
Important notes related to ISRO:
1. SRO Director: K.Sivan
2. Headquarters: Bengaluru
3. Established: 1969.
Indian Air Force: Our first bio-jet fuel aircraft landed successfully on Leh. The aircraft named as AN-32 powered with 10% blend of bio-jet fuel took off and landed successfully in Leh airport.
Important notes related to IAF:
1. Air Chief Marshal of India Air Force: Rakesh Kumar Singh Bhadauria.
2. Indian Air Force motto: Nabha Sprsham Deeptam (The Glory that touches the sky).
International Current Affairs
---
WHO (World Health Organisations) is now concerned about the recently newborn and viral virus named as novel coronavirus from China. The first case was registered in Wuhan, China. According to the report, approx 500 people were killed by this virus and over 21,000 people were infected. However, as the disease has spread to 18 other countries apart from China where it originated so the organization has declared an emergency.
As we all know that various gigantic organisation like Google, Microsoft, Infosys have Indian-origin CEO, so this time again Indian-origin Arvind Krishna named new CEO of IBM.
Ajay Bisaria appointed as an India's High Commissioner to Canada.
The world largest solar telescope ( Daniel K. Inouye Solar Telescope (DKIST) ) captures its first image of the sun.
Sports Current Affairs Headlines
---
Indian Women Hockey team captain Rani Rampal, won 'World Games Athlete of the Year' award. This is the first time in the history of the Indian Women Hockey team that anyone won this award.
Previous Articles
---