Important Days
World Bicycle Day
In April 2018, the United Nations General Assembly declared June 3 as International World Bicycle Day.
The motive behind this day is to acknowledge the advantage, uniqueness and versatility of the bicycle, and that it is an affordable, secure, easy, clean and environmentally fit sustainable midpoints of transport.
---
National News
To boost MSMEs prime minister Modi started Technology Platform "CHAMPIONS" 
Indian Prime Minister Mr Narendra Modi has started the technology platform named as CHAMPIONS to create the shorter units big by solving their complaints, promoting, encouraging, helping and handholding. CHAMPIONS stands for Creation and Harmonious Application of recent Processes for Increasing the Output and National Strength.
Telangana Formation Day observed on 2nd June
Telangana government celebrates 2nd June as the "Telangana Formation Day" every year. The idea to formed the state was coined in the year 2013 in both the Parliaments under the Prime Ministership of Manmohan Singh. Finally, it was on 2nd June 2014 when Telangana was inaugurated as a separate State and Sri K Chandrashekhar Rao became its first Chief Minister.
Useful Notes for all competitive exams: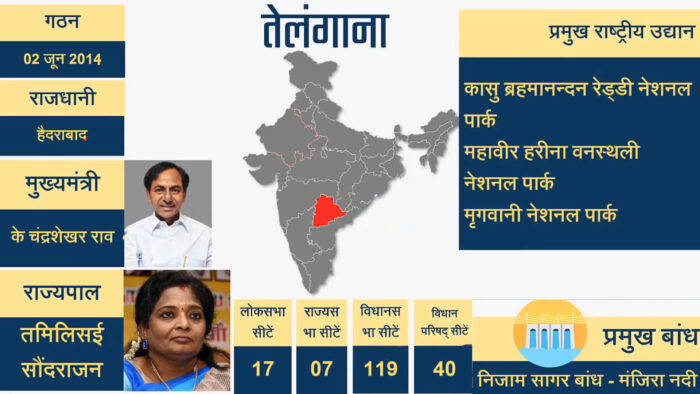 ---
International News
37 countries who jointly appealed to the World Health Organisation for common ownership of vaccines, medicines and other diagnostic tools to combat the global health crisis the World Health Organization (WHO) has started the 'COVID-19 Technology Access Pool' for equal access to life-saving tech. C-TAP aims to stimulate the growth of vaccines and medicines through the sharing of research and information and to expand production volume for any products that are produced.
Useful Notes for all competitive examination:
Headquarters of WHO: Geneva, Switzerland.
Director-general of WHO: Tedros Adhanom.
---
Business News
Yes Bank acquires 24.19% stake in Dish TV India Ltd
Yes Bank has acquired a 24.19% stake in Dish TV India Ltd, a corporation providing Direct to Home (DTH) television service in India, following invocation of 44.53 crores pledged shares thanks to default in payment of the debt by Dish TV and a few other companies.
Useful Notes for all competitive examination:
Yes Bank Headquarters: Mumbai, Maharashtra
Yes Bank MD & CEO: Prashant Kumar
Yes Bank Tagline: Experience our Expertise.
---
Ranks & Reports
Virat Kohli features in Forbes' 2020 list of world's highest paid athletes
India cricket team caption Virat Kohli is the only cricketer to feature in Forbes' list of the top 100 highest-paid athletes in the world for the year 2020.
According to the Forbes list, Virat Kohli ranked at 66 positions with expected earnings of $26 million. Swiss tennis star Roger Federer topped the list of world's highest-paid athlete for 2020 with estimated earnings of $106.3 million.
---
Appointments News
Pradip Kumar takes over as Secretary in Ministry of Steel
Pradip Kumar Tripathi appointed as Secretary, Ministry of Steel, Government of India. Earlier he was posted as Special Secretary and Establishment Officer in Department of Personnel and Training (DoPT).
Useful Notes for all competitive exams:
Union Minister of Steel: Dharmendra Pradhan.
---
Science & Technology
SpaceX Crew Dragon capsule carrying NASA astronauts docks
SpaceX became the first private company to fly astronauts into orbit as NASA spacewalkers Robert Behnken and Douglas Hurley docked the SpaceX capsule with the International Space Station(ISS). SpaceX's Falcon 9 with Crew Dragon capsule – Endeavour launched from Pad 39A at NASA's Kennedy Space Center, Cape Canaveral, Florida.
Useful Notes for all competitive exams:
The administrator of the National Aeronautics and Space Administration (NASA): Jim Bridenstine.
Headquarters of NASA: Washington D.C., United States.
SpaceX founder & CEO: Elon Musk.
SpaceX president & COO: Gwynne Shotwell.
SpaceX Founded: 2002.
SpaceX Headquarters: Hawthorne, California, United States of America.
---
Sports News
Kiren Rijiju inaugurates "Khelo India e-Pathshala" programme
Khelo India e-Pathshala programme has been started by the Union Minister for Youth Affairs & Sports, Kiren Rijiju in collaboration with National Sporting Federations (NSF). It is India's first-ever National-level open online coaching and education programme for the grassroots level athletes across India.
---
Obituaries News
Former Olympic sprint champion Bobby Morrow passes away
American sprinter, Bobby Joe Morrow who won three athletics gold medals at the 1956 Melbourne Olympic Games, passed away. He won the 100m, 200m and 4x100m relay in Melbourne, becoming the first man only after fellow American Jesse Owens (1936) to win sprint treble.
---
Miscellaneous News
IMD Reports 'Cyclone Nisarga' over Arabian Sea
The India Meteorological Department (IMD) has predicted that the cyclonic storm Nisarga has transformed into a dip in the Arabian Sea. The hurricane is supposed to hit Maharashtra and Gujarat on June 3. This cyclonic storm could be the first tropical cyclone in 129 years to hit Maharashtra in the month of June.
Useful Notes for all competitive exams:
Director-General of Meteorology, India Meteorological Department: Mrutyunjay Mohapatra.
India Meteorological Department Headquarters: New Delhi.
---